Neeka: 22, Otaku, Cosplayer, Con Staff & Attendee, Fujoshi, Happily Taken & ♎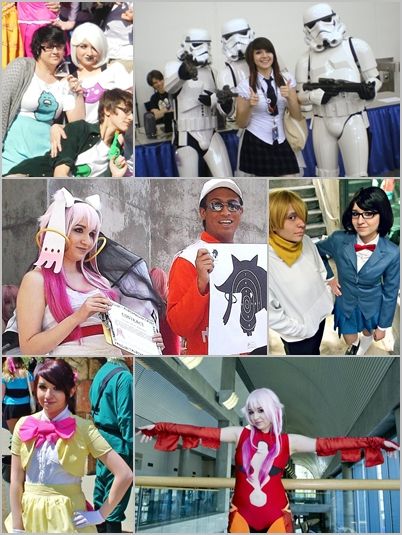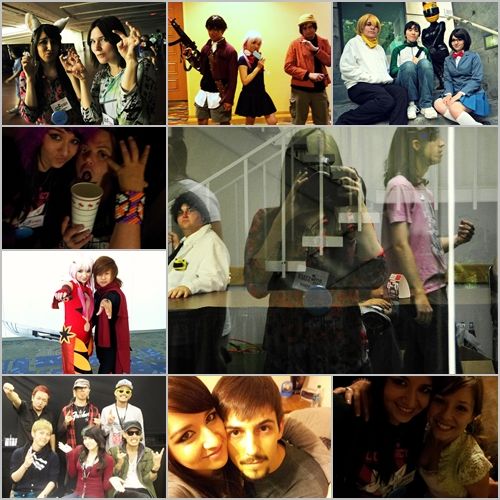 Hello, I'm Danisha. Some people call me Dani, but here, I'm called Neeka. 
Simply put, anime is my life. Ok, that is a serious understatement.
ANYWAYS, I love to cosplay! I've cosplayed as Inori from Guilty Crown, Anri from Durarara, Kyubey from Madoka Magica, Yuno from Mirai Nikki, Roxy from Homestuck, Haru from Katekyo Hitman Reborn, Kairi from Kingdom Hearts, and my latest in the working, Anya from Code Geass. 
I've been attending cons since 2005 (my first one was Fanime) and haven't stopped going! I've been to Fanime, Anime Expo, and Ani-Jam. I'm actually staff at Ani-Jam. My position is Guest Relations and W.I.N.G. (wandering investigative nerd guard)I love being staff at Ani-Jam <3
The very first anime series that I remember watching, was called Marmalade boy. So, it has a special place in my heart. My favorite anime as a little kid was Card Captor Sakura. Not too long after that, I found out it was by a group called CLAMP, and they have been my favorite mangaka ever since. A lot of my favorite anime/manga are by them. Not too far behind them, is Kaori Yuki, she's amazing! Because of them, I discovered yaoi, lol. Growing up in school, I was mostly obsessed with Rurouni Kenshin. And because of Kenshin, I found out what a bishie is. Now, I love all kinds of anime and will watch almost every genre! My favorite English voice actor is Greg Ayres (whom now I'm good friends with) and my favorite Japanese voice actor is Jun Fukuyama (meeting him is on my bucket list).
To this date, I have completed about 339 animes. It doesn't include ones that I'm watching, ones that I dropped, or ones that I have failed to complete. A link to My Anime List, is on the side bar. MAL also shows my anime ratings, favorites, my favorite people in the industry, and more.
Now, If you want to read about how I got into anime, read some more!
Since I was about 3 or 4, I got introduced to anime. My babysitter at the time, was an anime fan, and she would watch anime while babysitting me. So, eventually, I caught on to anime even though I didn't know what anime was then. At the time, my babysitter and I would watch anime on a VCR. Instead of watching new anime that same day through a computer, she would get a shipment from Japan that would have 4 episodes on each tape. But, to be honest, I was so young that I don't remember most of the anime that we were watching! 
She was my babysitter throughout most of my elementary school days. So, this habit of watching anime together became the norm for me. I was basically raised on anime. My babysitter will always be the person that has had the biggest influence on my life. I just wish I remember how she looked like or what her name was…
Anways, little by little I learned more of anime and of Japanese culture. So, before I knew it, I was hooked, and it changed my life forever.
I did have some trouble growing up so for a long time I kept my love for anime, a secret. 
In high school, I changed my attitude and decided not to give a damn if people didn't like me or not because of anime. Because I did that, I made friends that liked me, for just being me. I'm still friends with them today, and I'll always cherish them. While in high school, I met this certain guy who is now my boyfriend of 6 years<3
Now, I'm 22 and I go to college. For some reason, people don't care who you were in high school so people think it's cool that I like anime. This new change freaking gave me whiplash! 
Anyways, if you want to know more about me or if you have a question, just ask me! It's on the sidebar.
Thanks for reading!